This looks like the ANTILOG to what we look for to get warmth over the eastern U.S. The model run is very warm and bearish, once past the front 10 days, however.
The 500 mb pattern for the week ending February 12: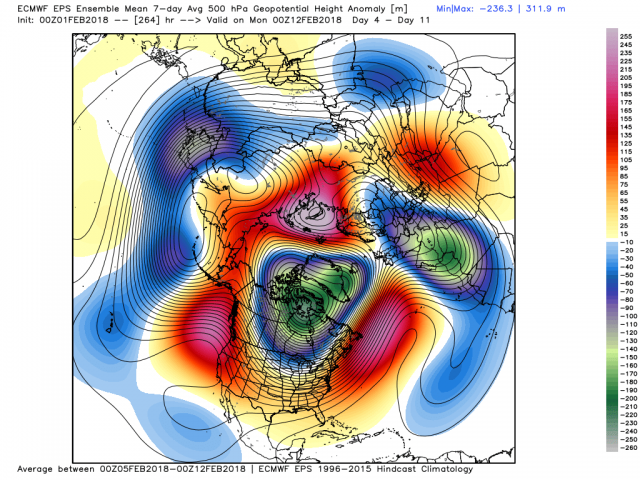 The week ending February 19:
The week ending February 26: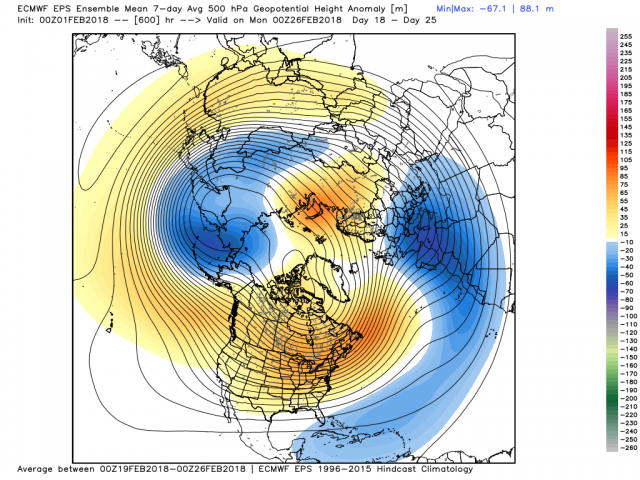 To be blunt, if this is right, it's opposite of what I expected and would rival my miss last year for February. I still don't believe it. For instance the GEFS 18z run has not backed away from its ideas.
Days 1-5 on that model: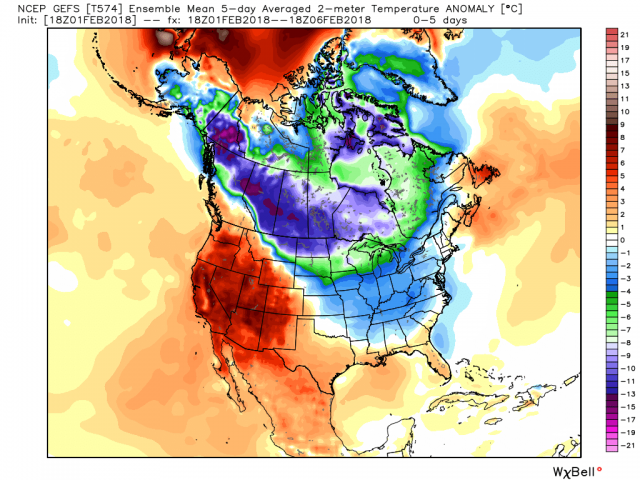 Days 6-10: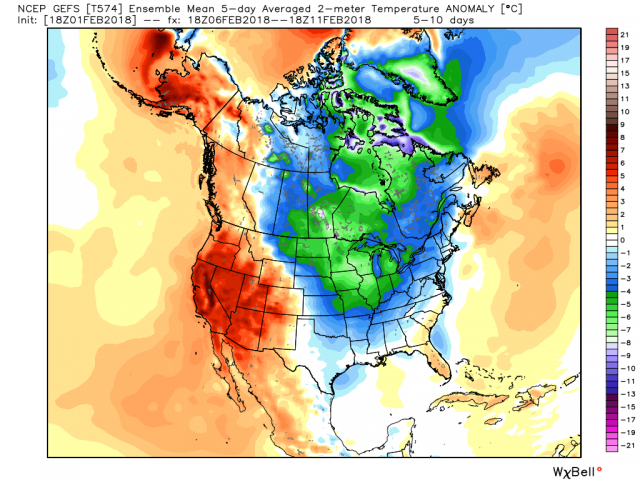 Days 10-15: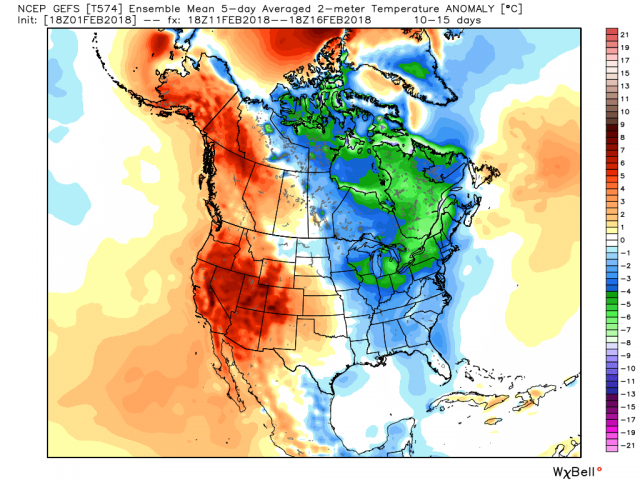 There is something very strange about all of this and I don't trust it. That being said, the objective guidance for warming in the period (Week 3) that I thought would start heading into its coldest part says no matter what I may think this is a very bearish run. Its teleconnections have flipped also: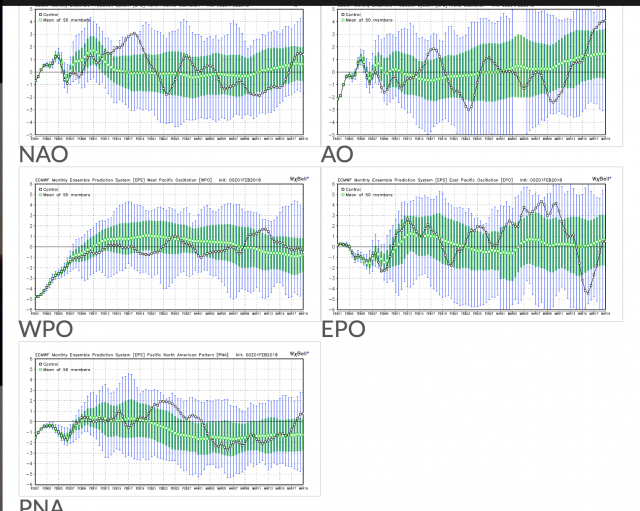 The Verdict
The model run is very bearish from Day 10 on. I remain unconvinced.