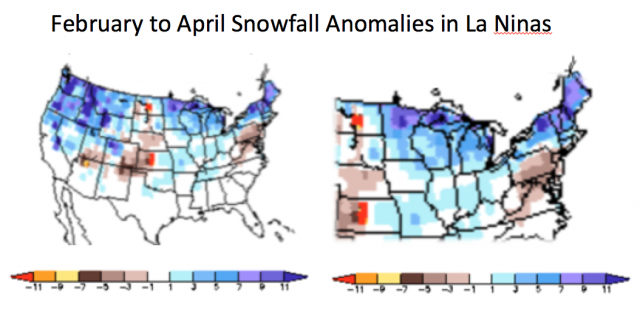 With the dip in the SOI, storminess will increase and snow will occur but note until the SSW induced tanking of the AO and then NAO, it will be messy along the southern edges of the snow with ice and mixed precipitation.
The next 10 days in the ECMWF and GEM.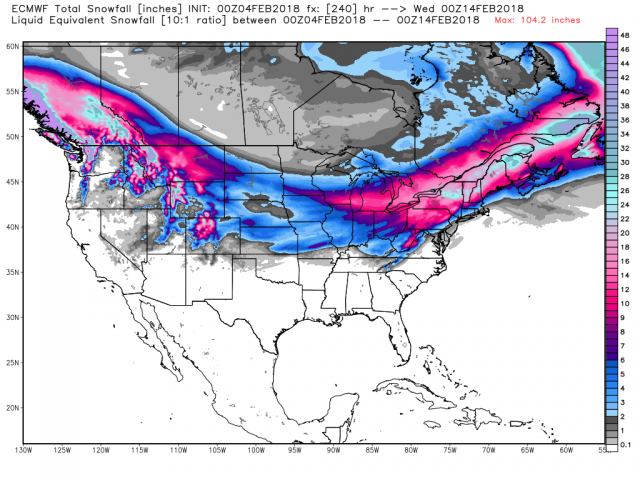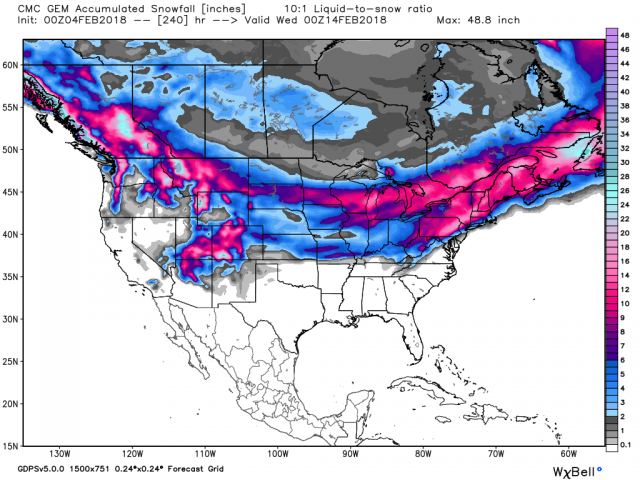 The next 16 and 15 day in the GFS and EPS.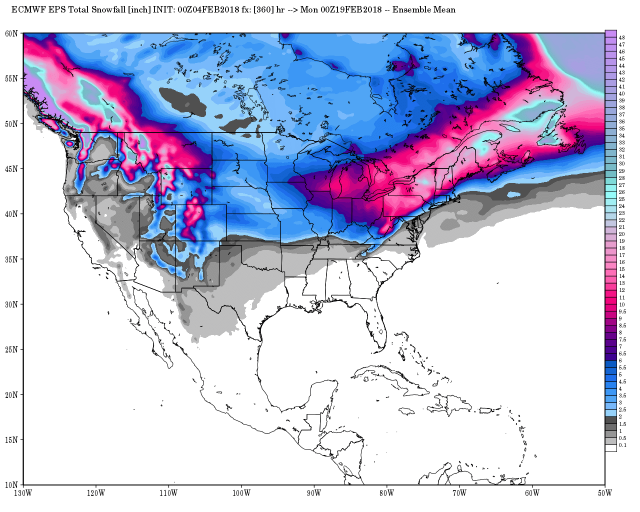 Models tend to keep EPO negative but have a positive AO/NAO until mid- month when it is tanking. The EPO will favor cold air masses but until the AO/NAO go negative and lock in the cold highs inland, enough warm air aloft is more easily able to move north. if we get a SSW induced negative AO and NAO, there could be another later winter big snowstorm for a larger area.
The 46 day from the Thursday night EPS.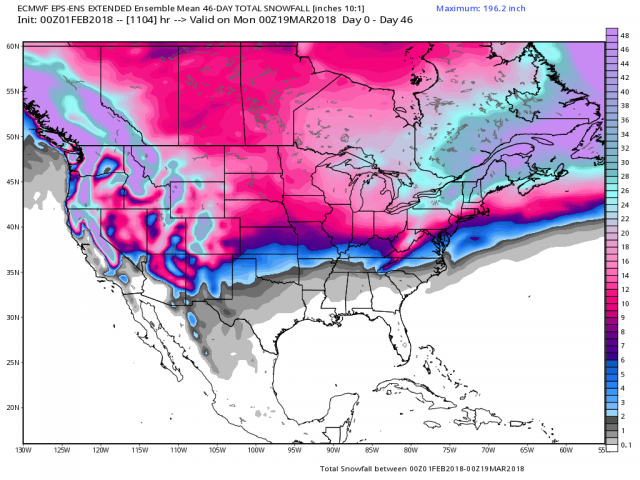 Earlier this winter snow fell further south as seen in this snowfall season to date plot.
That too is what to expect in La Nina NDJ periods.