There is much to talk about this morning
First of all the European ensembles which earlier in the week had a warm looking 10-15 ( still do) have a cold looking 6-10 ( the period that was supposed to be warming from a few days ago
1-5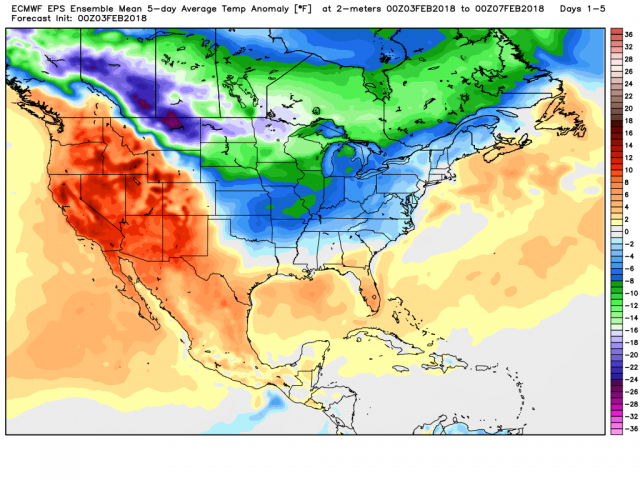 6-10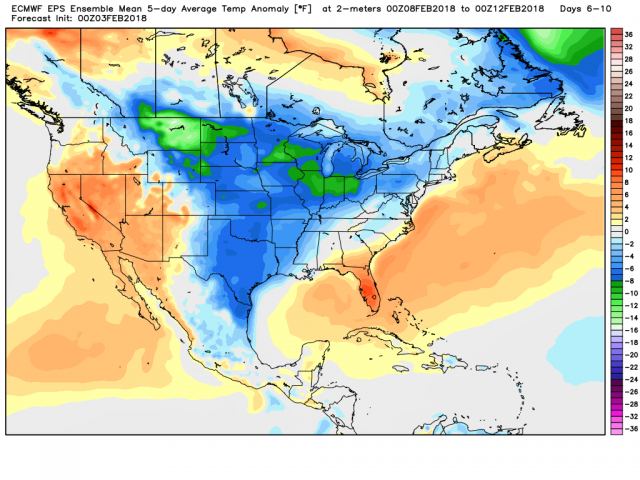 So we get almost halfway through the month and given the pattern it been a heck of a return of winter given what we just had, over the past few weeks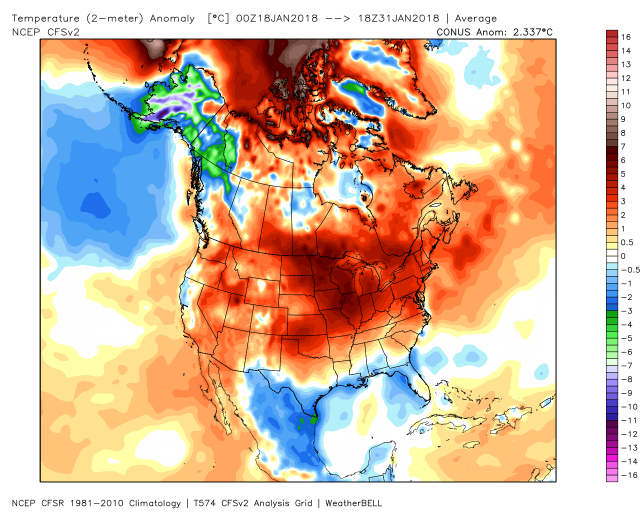 In any case just looking at the ace/enso analog I threw in for the winter forecast, the winter is actually colder through the first 2 months than the analog forecast had especially over the southern plains
Forecast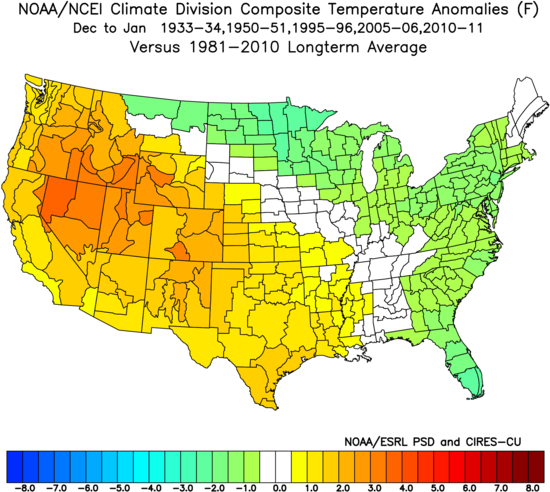 But if we just used the analogs, the Feb/March period should be colder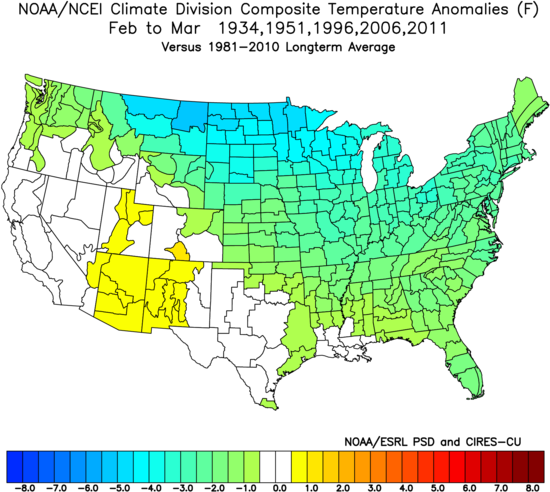 The spring should be dry in the southern plains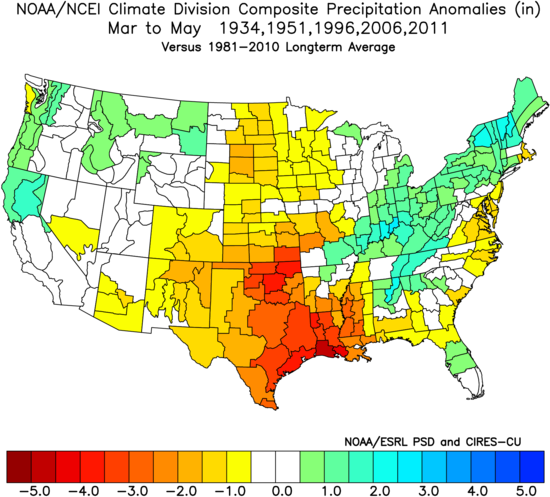 The summer hot centered in Texas
In any case, back to the present. The way this occurs is interesting, The crash that has developed and is going to really crank ( I think we could see some -40s)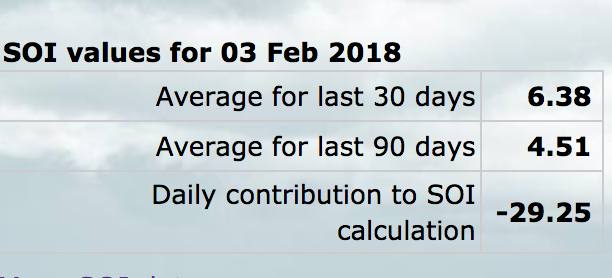 this has 2 big implications 1) The idea the MJO is moving over 2) The start of the reverse of the la Nina . The Euro is seeing it, and so is the Canadian but the cfsv2 is not.. My take is a modoki el Nino will develop fall into winter. Winters lover to come in pairs,
But back to the present. The danger here is that the MJO stalls for a time. That is what I think you are seeing, The European 10-15 looks pretty close to the phase 7 temps, but this should then move into 8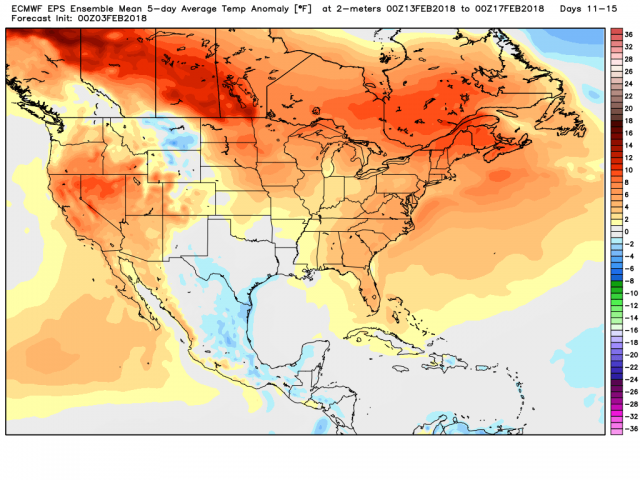 with eastern warmth overall, The fact is we are much colder than the MJO would give since we are at record levels of phase 6 for the time of the year ( or were) again low solar and east qbo likely helping out, However when I look at the SST I think it will resume and into 8/1/2 and likely 3. Since it may take to March to get to 2 and 3, and they are colder phases than in Feb, we might be looking at a prolonged assault here, The question will be if Canada is routed, can cold redevelop, However with phases 1/2 and 3 cold across the US, its likely that what is normal in Canada when transported south would be cold anyway relative to the time of the year, The ace/enso index though plainly gives us a look of a cold Canada for Feb and March . I brought up yesterday the MJO did stall in December for a while before coming on, Its kind of hard to keep going back to that because of the seasonal variations and the fact that the breakdown of the analog packages with time say its risky . interestingly enough those same analog years I have clung to while the storms or model mayhem best represented by the dirty metric of the price of natural gas crashing while we were putting up analogs and saying a period that was the coldest since 200-2001 and if it beat that 1983-1984 was coming Dec 21-Jan 10, ( you can see what the market thought as far as cold in these areas. I only look at this stuff after a battle.. I know if I was saying cold and it crashed then spiked, my idea had merit. If one looks at every winter since 2013, starting with the late charge that year, there have been major run-ups, 13-14 winter was declared over in late December, 14 had the cold surprise folks in November. Jan 16 had a period, and so did last year up front) Of course economic factors that I know nothing about play a role but I can show all those examples and how it got darn cold even as warmth had been touted.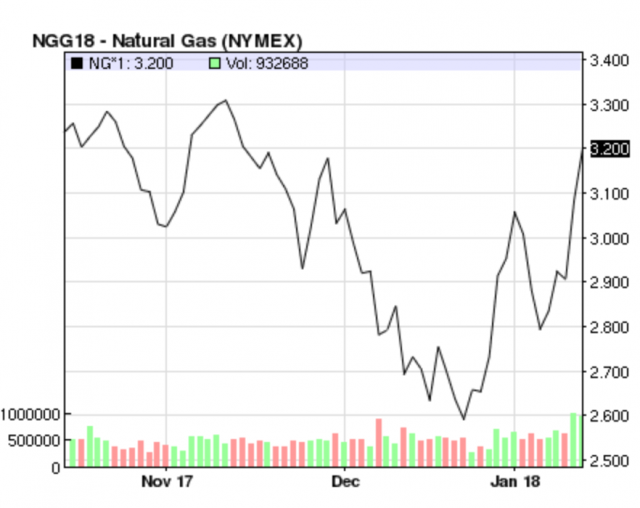 This winter with the double move was a bit like 2013-2014 the point is there is always a reason to see it getting warmer, I see them, but I am laying out what I am thinking, and it appears a repeat of what happened in Dec and Jan but adjusted to the later part of the season is on the way to me, I am well aware of the pitfalls and perhaps that is the value of the warm runs of the European to make me double down B13-14 BTW I am well aware of the winter of 13-14 as the Thursday after the Super Bowl I collapsed and was in the hospital dehydrated as I drove myself into the ground fighting that battle, Given this flu going around, I must admit I am looking over my shoulder and hopefully the head on the shoulder keeps the heart in line, but folk this is a fascinating and addicting situation
Speaking of 13-14 here's where we were through that time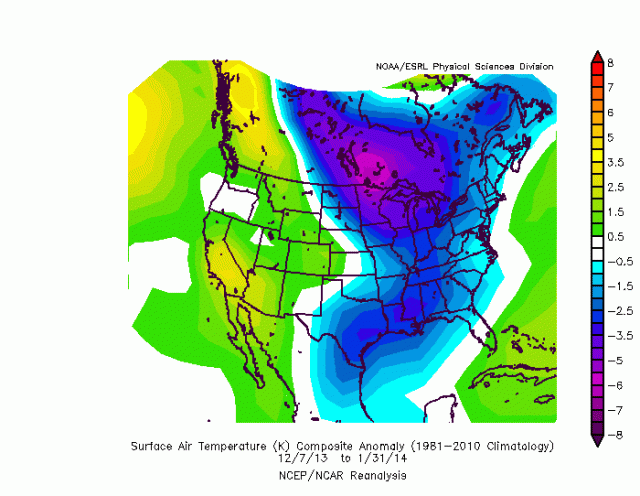 this again is this year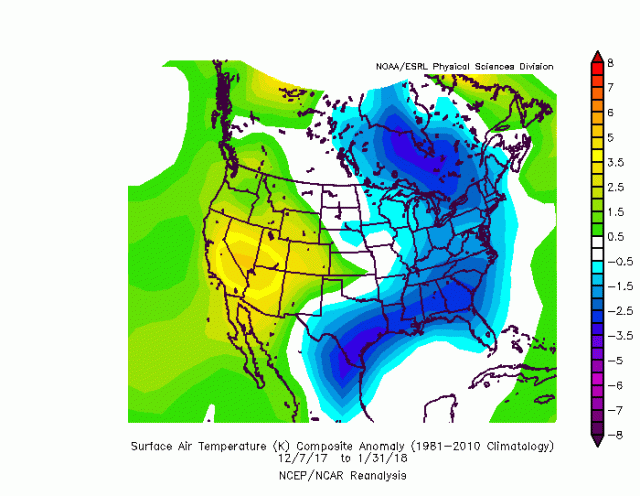 With a month to go, here was out winter forecast from November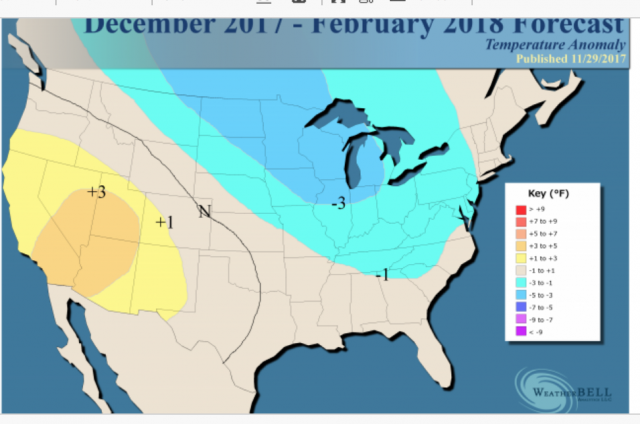 So I think we have been on the right track
13-14 was colder, but look what Feb amd March gave us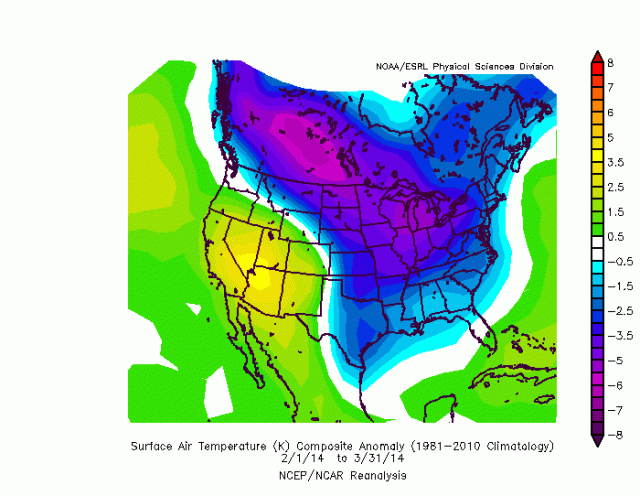 which looks like the ace/enso analog. The front 2 weeks of Feb had the cold centered where it was here, though again not as extreme, But still, t our winter forecast was not as extreme and because of what we were concerned about with low solar, east qbo, emphasized big swings, Again nothing to do with co2 attribution everything to do with gutbucket analog work and low solar east qbo ideas
The latest MJO forecast confirms my suspicions ( I started writing this before it came in) and gives me confidence my ideas may have merit
notice the diddy-bop back in 7 then the resumption and into 8 stronger and faster than yesterday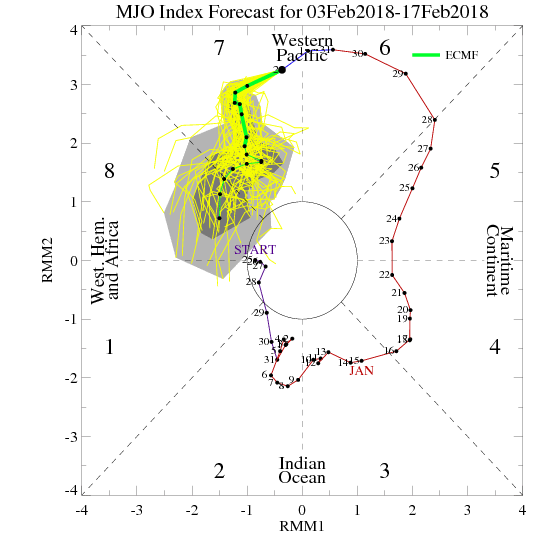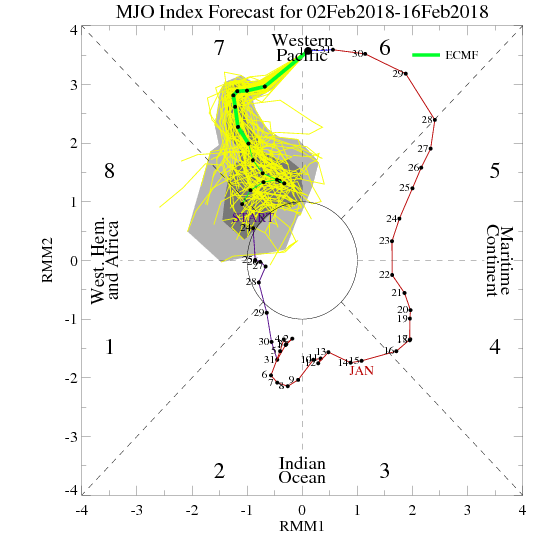 A lot going on