Many who normally 'call for' oil delivery are still struggling to keep the furnaces going. Oil and propane companies were not prepared for the cold.
NOAA had forecast a better than 40% chance the winter would be warm. The HDD's were trailing for the heating season with fall warmth.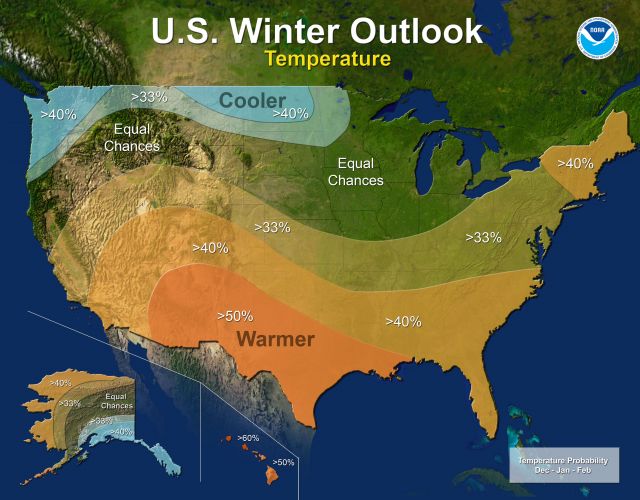 We had warned of a cold winter and in early December were talking about the very cold weather for late December. to early January. Starting around Christmas, old man winter whacked the region with temperature 18F or so below normal. Locations from the midwest to the northeast had 12 of 14 days below zero with bitter wind chills. Furnaces were on constantly.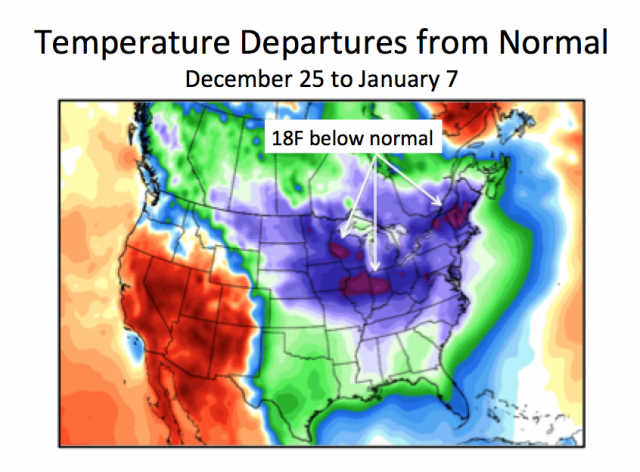 See the 12 out of 14-day subzero cold blitz.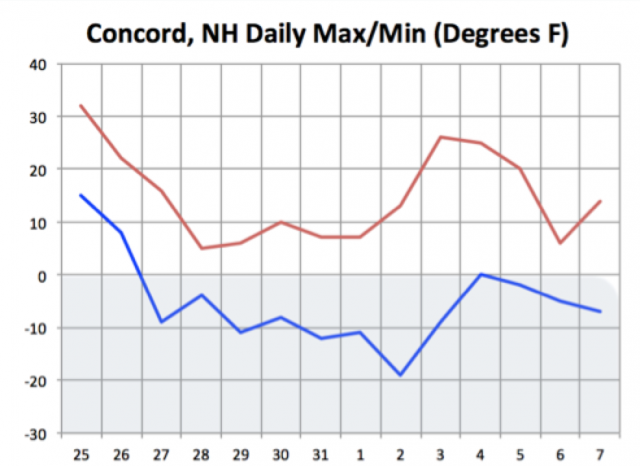 Like so many others later Christmas week I starting calling to get an oil delivery. I had enough that under even cold conditions I would normally be ok until later the following week, Our regular oil company phone would not answer over the New Year's weekend (message said the phone was out of service).I tried a dozen time on Tuesday, then just got in my car and went to the oil company's office.
The harried woman said the phones act crazy when so many calls come in. I told her I would like to order. She said they were way behind but they were now starting to take orders for mid-January (week of the 15th) delivery. She recommended I call around and meantime buy a 5-gallon diesel can to keep it from running dry.
I called my back up fuel company that we used when the oil company under prior ownership went bankrupt as they were caught unprepared in the cold winter of 2013/14. They said they could deliver today and they did. Each day though I put in 5 gallons of diesel and turned down the thermostat and supplemented with electric heater units. I imagine many people ran out. Not a lot of coverage of this very perilous situation. The storm got coverage with the coastal flooding and blizzard-like conditions.
I was told many gas stations in our region ran out of diesel and people, many elderly were driving around looking for diesel in other towns. A good friend and former student who uses propane noticed New Year's night, the propane level registered empty even though he was on automatic delivery. He called for a rush delivery the next day.
This reminded me of the search for gasoline after the ice storm in 2008 left us w/o power in the cold. We had a generator but quickly ran out of gas. People were driving around with cans looking for a station with gas. It took me hours. It reminded me of the Arab Oil Embargo days in the 1970s when I worked in NYC at CBS. If someone drove into a gas station for any reason, instantly lines would form. Many people bought generators in 2008 to make sure they would survive another blackout which in the winter becomes an issue with the potential of frozen pipes.
Like most retailers and service companies, I would guess heating oil wholesalers and retailers often use the prior year as a starting point for supply planning.
The very warm El Nino December 2015 and a relatively mild one last year were top of mind along with NOAA forecasts. See how it cooled this December in the northeast even after a warm start.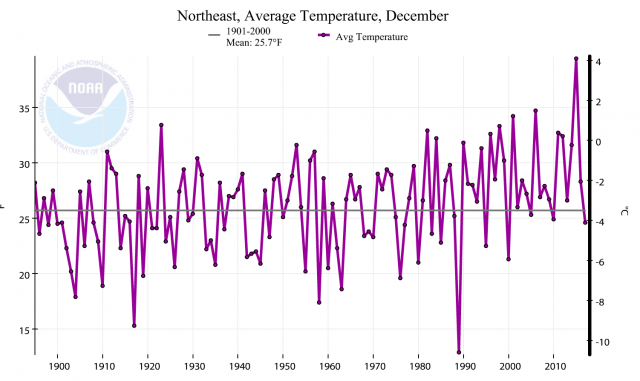 The last two January to Marches in the northeast made vendors and suppliers forget how brutal 2013/14 (11th coldest) and 2014/15 (coldest in the entire record) were. 2014/15 featured nearly 9 feet of snow to our area in 5 weeks and the coldest month in the record book. Back then, we and many others in the region struggled to find contractors to clear roofs and break ice dams that were causing in-home water damage.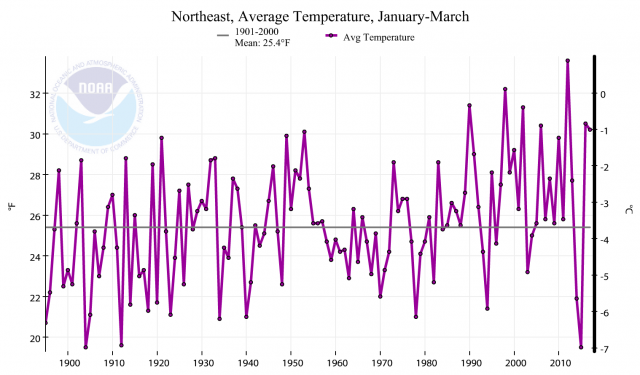 Winter will return if it breaks for January thaw after this brief thaw preview.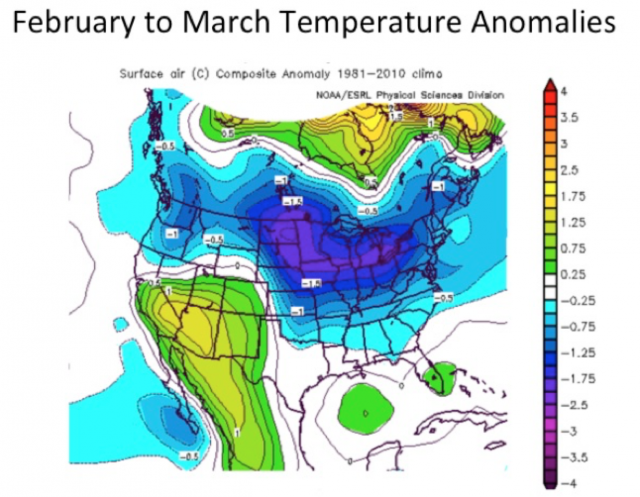 I don't mean to equate this 'inconvenience' to the pain and suffering and serious damage done by the hurricanes, floods, fires (and snows in places not prepared for dealing with it). Nor the coastal flooding that destroyed property and autos last week.
I just wanted you to know we are not immune to our weather impact challenges.
We at Pine Belt Weather try our best to prepare you for weather that will affect you with enough time to plan ahead. We warned ahead of time of a big-time hurricane blitz and wrote about Harvey's big-time flooding potential for Texas before it even was a hurricane.
Please email us with any stories in how the weather has impacted you this past year. We will do a story with personal anecdotes.
Oh, an be safe in the areas that get ice this week. Ice storms are more likely in La Nina, as we wrote months ago.